You can use a browser extension for a more seamless experience with Okta. In this example we will be showing the process of doing this using Google Chrome, but other browsers such as Safari, Firefox, and Microsoft Edge also have the ability to add this extension.
First, open the Chrome web store. Then, search for Okta and click on and install the extension titled "Okta Browser Extension" by clicking the "Add to Chrome" button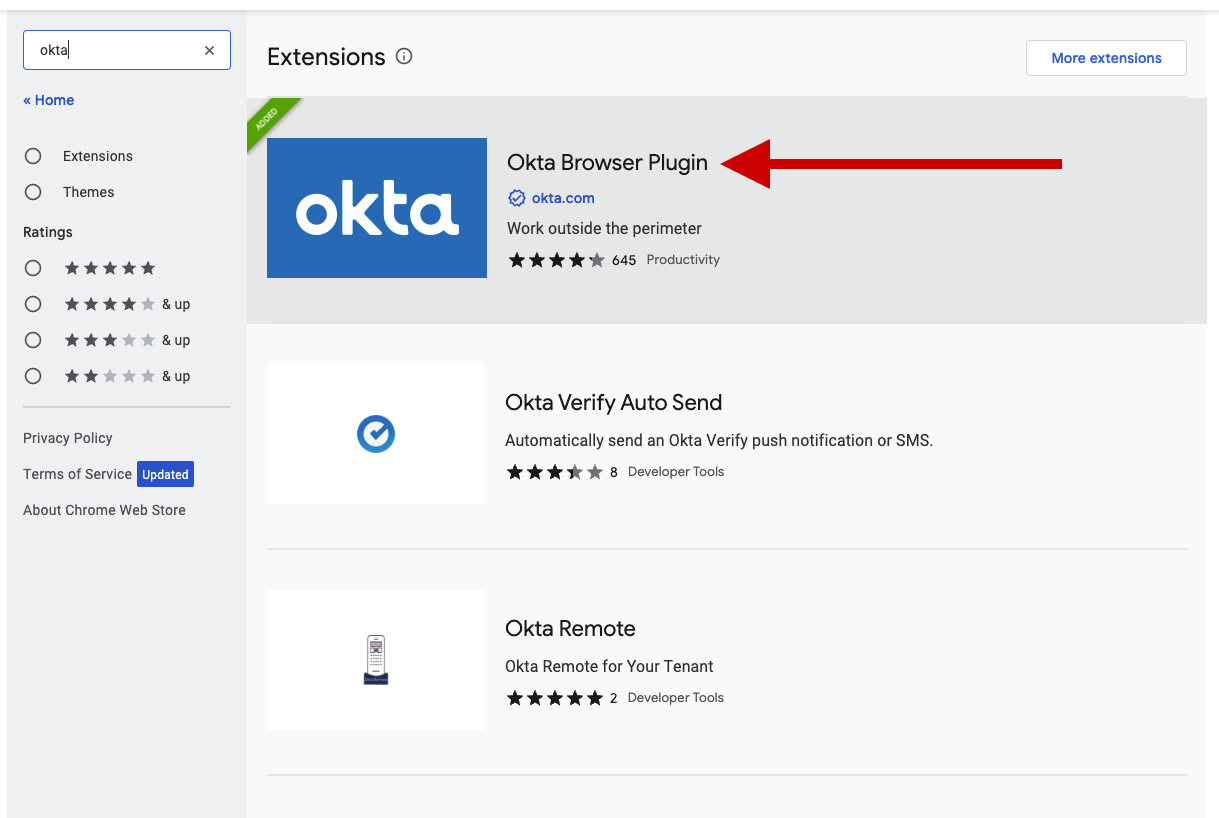 To access your extensions, (1) Click the puzzle piece in the upper right corner of your window. (2) Click the thumbtack icon to pin it to your top bar for ease of access.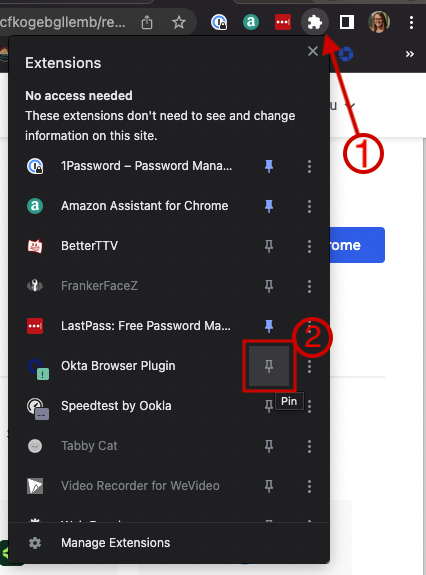 To activate the plugin, log into Okta at sso.snc.edu
Now you're all set to use the plugin. You'll have quick access to all the sites you'll need your SNC credentials for once Okta is enabled on those sites.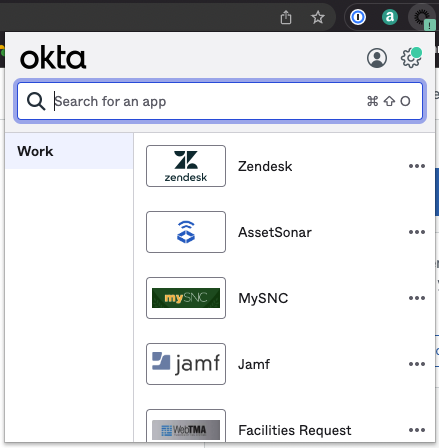 Additional Resources
Okta Browser Extension Quick Links