Joining our Paperspace team requires an email invitation. If you think you should be on our Paperspace team, please contact the Service Desk, who can process your request.
Once you've received your email, inviting you to our SNC team, click the link within that email to get started.
After clicking that link you will be brought to a screen to create a Paperspace account. We would recommend that you click "Log in with Google".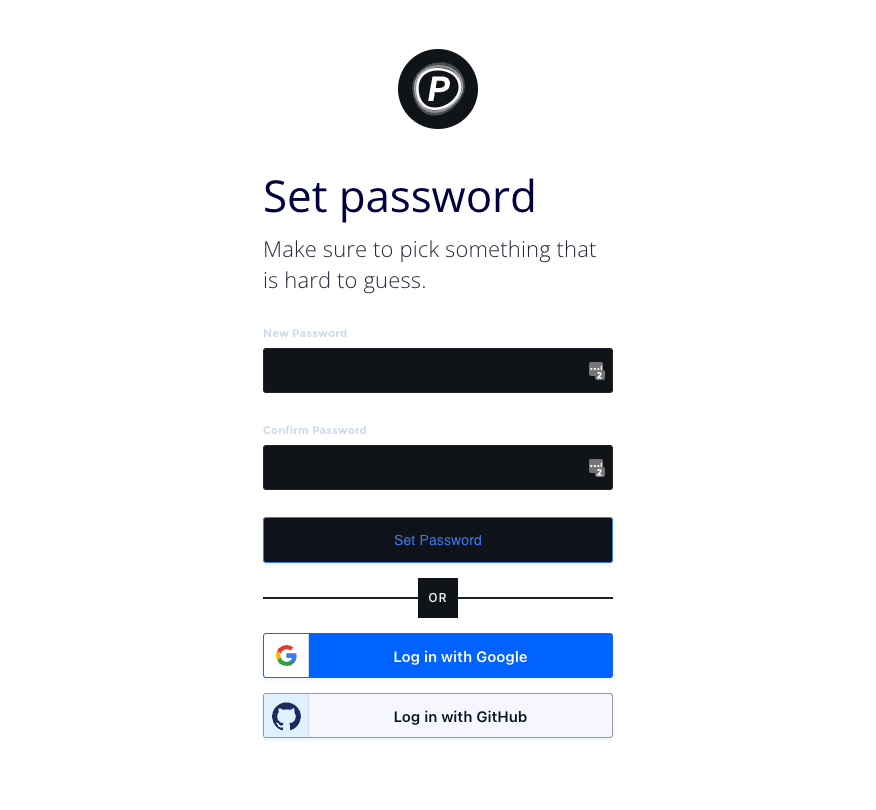 After you sign-in with your SNC Google account, you will see a "Welcome to Paperspace" screen with your first and last name as well as a username that has a combination of letters and numbers. You may keep the username it gives you and then click next.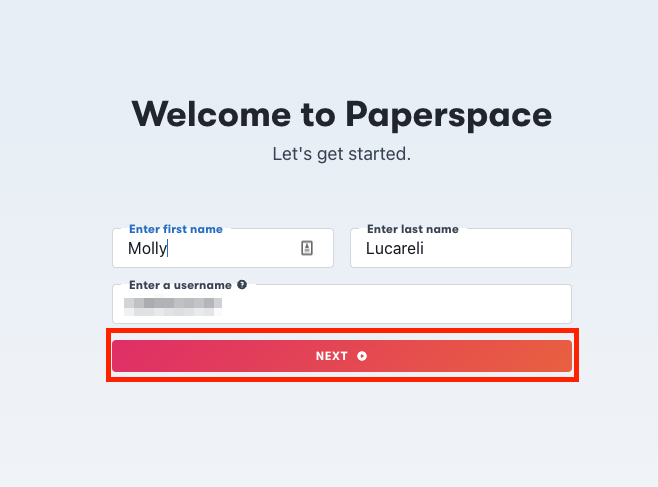 A "Select your product" screen will appear. You may select the option on the right, "CORE".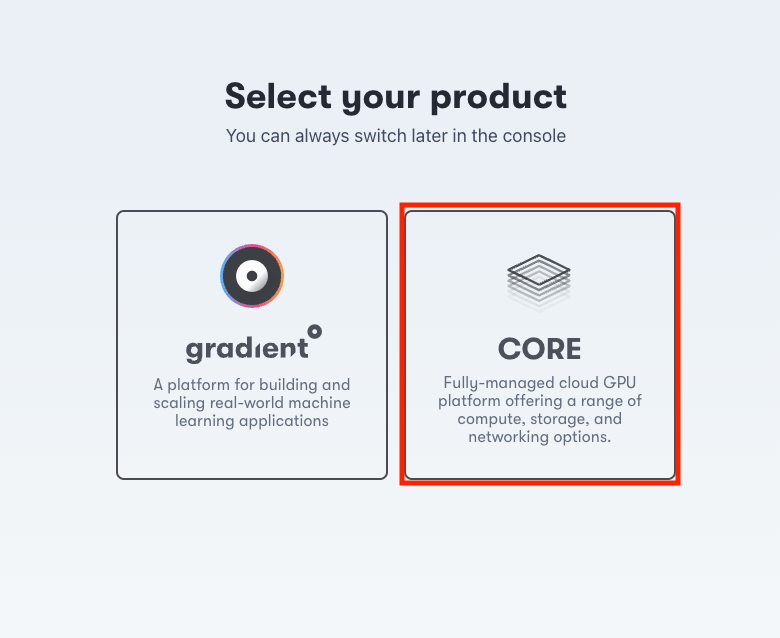 A "Help us tailor Paperspace for you" screen will appear with three dropdown options. You may select the following options and press "Continue":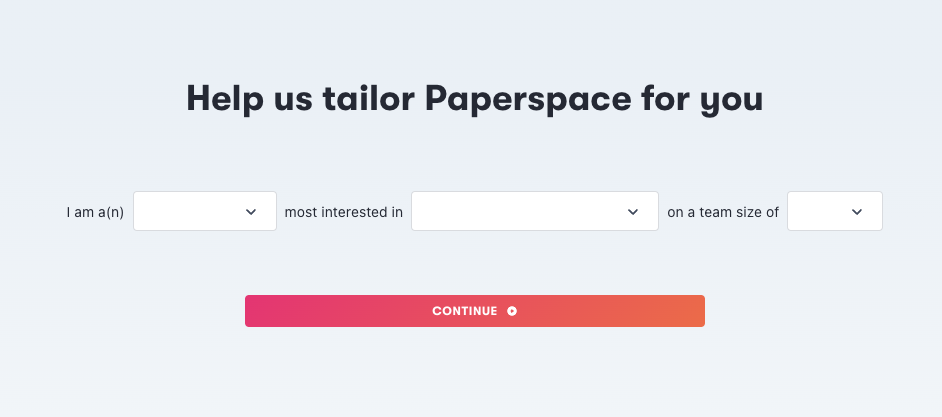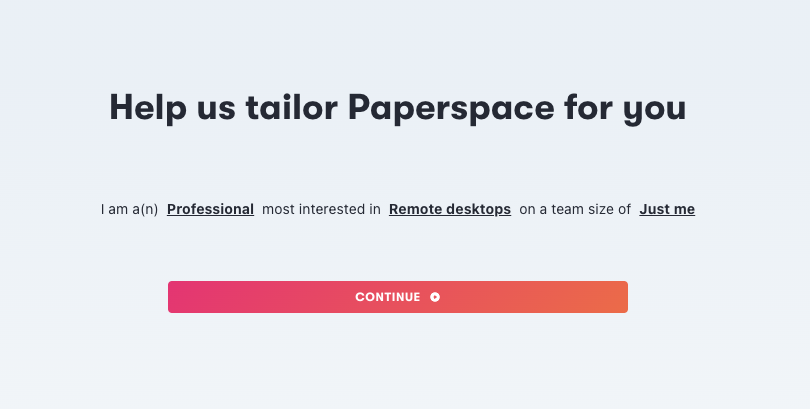 Click on the drop down arrow next to your name in the top left corner of the window, then select "Manage teams".

Under "Pending Invites", accept the SNC team.

Click on the drop down arrow next to the "Paperspace" logo in the upper left hand corner. Select the "Core: Virtual Servers" button.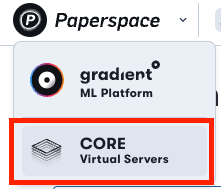 You should now see the machines that are provisioned for you.