Joining our Paperspace team requires an email invitation. If you think you should be on our Paperspace team, please contact the Service Desk, who can process your request.
Once you've received your email, inviting you to our SNC team, click the link within that email to get started.
After clicking that link you will be brought to a screen to create a Paperspace account. We would recommend that you click "Sign up with Google".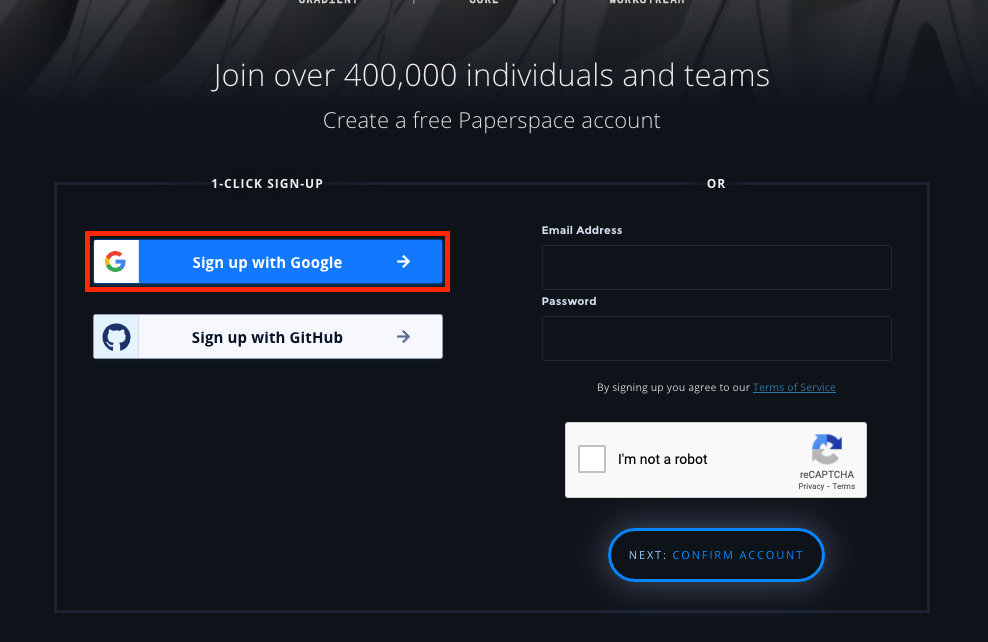 After you sign-in with your SNC Google account, you will be prompted with a few options for creating personal Paperspace desktops and services. Instead of creating any new things, hover over your account name/circle in the upper right corner, then click "Team".

After clicking on Team, you'll see that you're currently in a Private workspace "Team".
In the bottom left corner, hover over "PRIVATE WORKSPACE", and click on "My Invites (1)".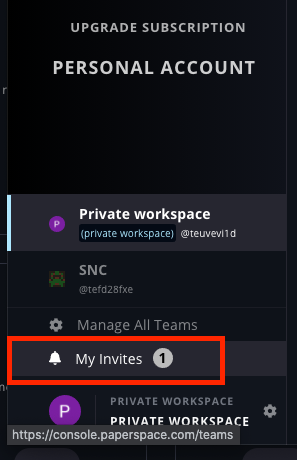 Under "Pending Team Invitations", select the SNC team.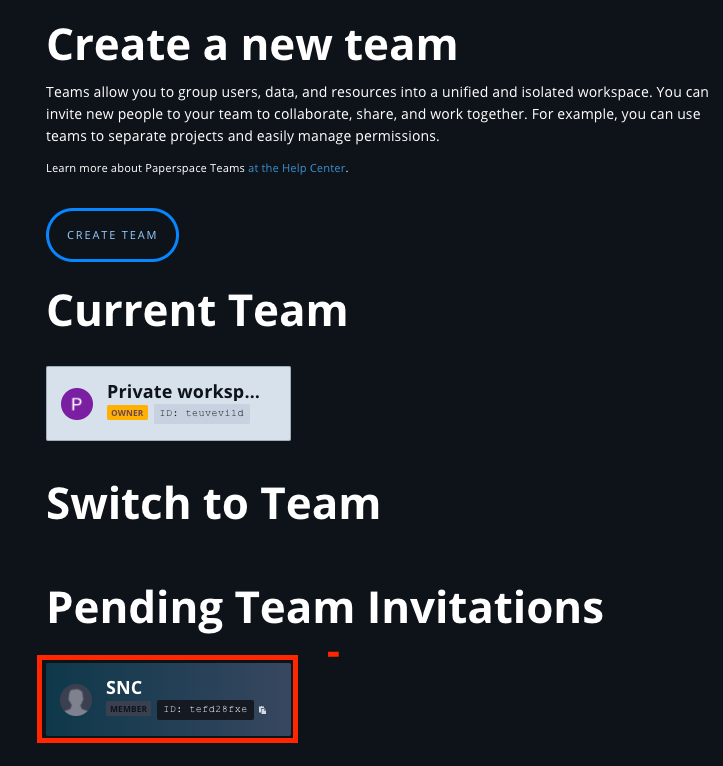 Then select "Accept Invitation".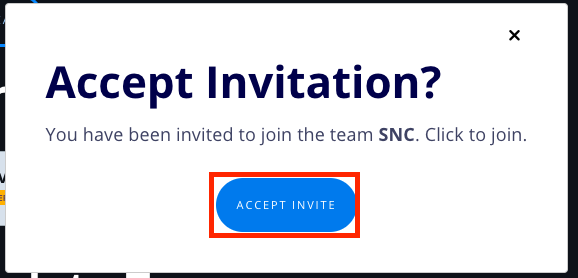 Go to https://console.paperspace.com/machines and click on the machine you've been granted access to use.