To sign up for UiPath, go to https://www.uipath.com/landing/academic-studio-download and fill out your information.
Under the "Your institution / organization name", search for St. Norbert College then select it once you see the option.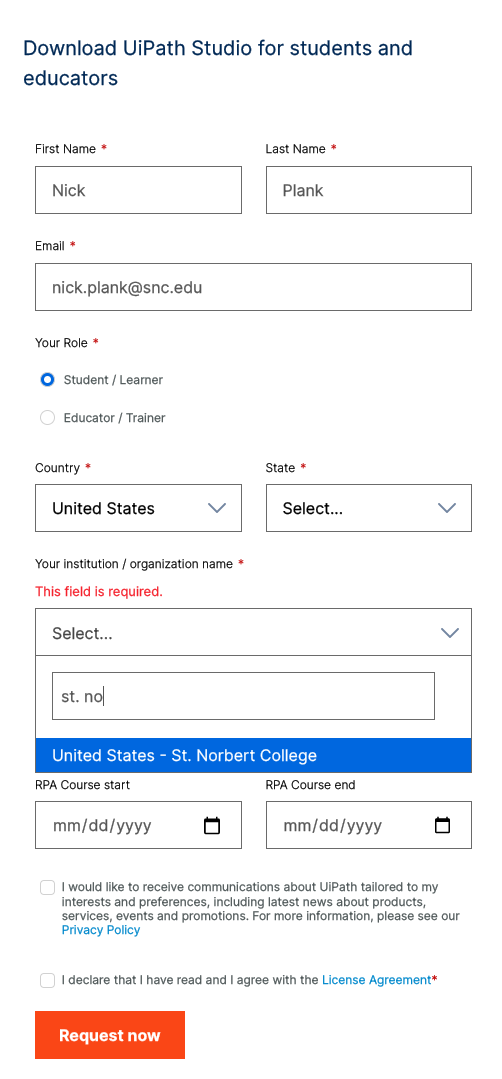 You will receive an email shortly after clicking "Request now" with download and licensing information.
If you have a Mac, follow these steps to use UiPath in AppStream.